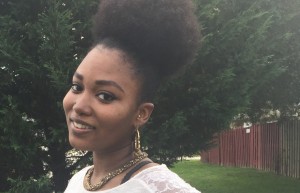 Alysia
Alysia joined the Hush Hush Little Baby team in early 2015 and has been such an asset. Alysia serviced Hush Little Baby's first birth doula client, a service we added in November of 2015. We look forward to providing birth services over the coming years and with professional and educated doulas like Alysia.
Where are you originally from and how did you get into the newborn care profession?
I am originally from Arlington, Virginia, but lived in Syracuse, New York for 10 years until recently moving back to Northern Virginia last year.
What is the greatest compliment you've ever received from a client?
I've had a family tell me that I was that best thing to happen to them after they had been overwhelmed for weeks. That warmed my heart!

Do you specialize in a particular area of newborn care?
I have a strong passion for a positive breastfeeding experience. I am a breastfeeding educator and I enjoy helping families reach breastfeeding goals if they desire.
What do you enjoy about working with new families?
I really enjoy providing education, support and encouragement to new families.
Tell us a little about your educational background. What degrees or certifications do you have?
My background is public health, I'm a certified birth doula and postpartum doula. I'm certified to provide childbirth education, breastfeeding education and also safe sleep education.
Let's talk newborns: what is your favorite part about caring for newborns?
I am a nurturer by nature so I always feel warm and fuzzy when caring for newborns. Also we often underestimate a newborns intelligence and ability to communicate, so I love reading their cues and watching them learn.
How long have you lived in the DC area and how did you arrive there?
I've been back in the DMV area for over a year now.
How has being a mother impacted your career caring for newborns?
Becoming a mother actually put me on this path 5 years ago. I remember needing support, resources and being overwhelmed. After getting through some really tough breastfeeding issues, I vowed to be the person/resource that I needed as a first time mom. 9 months after my daughter was born I was offered a job with the breastfeeding support group that I had been attending and my journey started there.
How would you characterize your approach to newborn care and working with new mothers?
I would characterize my approach as a "Team Player." I like for my families to feel comfortable knowing that their input is needed and welcome.
What is next for you? Are you preparing for a new certification or training event?
My long term goal is to become a midwife.
What do you enjoy about working with the Hush Little Baby team?
I really enjoy the team work at HHLB.
Share a fun fact about yourself!
Some fun facts about me are that I breastfed my daughter for 22 months, she's 5 years old now.