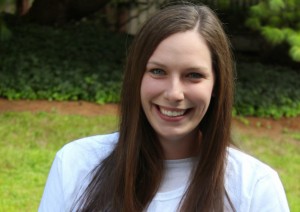 Brittany has been on the Hush Little Baby Team for 3 years and has been vital to our team. It was been a pleasure watching Brittany's career blossom over the three years in the realm of newborn care services. Brittany also co-founded The Newborn Care Training Academy with owner Haleigh Almquist. Brittany's unwavering loyalty to Hush Little Baby is one we cherish and she is without a doubt an amazing Newborn Care Specialist.
Do you hold any degrees or certifications?

I am a Certified Newborn Care Specialist, Certified Lactation Counselor, Certified Child Passenger Safety Technician and

DONA

trained Postpartum Doula.

Let's talk newborns: what is your favorite part of caring for newborns?

For as long as I can remember I've always loved babies. I wanted nothing to do with Barbies or Cabbage Patch Kids, all I wanted were baby dolls. As I grew older, my love for babies only grew stronger. There is nothing in this world that can compare to the sweetness and gentleness of a newborn baby. It is a pure joy to be able to work with newborn babies day in and day out!

Do you specialize in a particular area of newborn care?

I specialize in parental education and lactation support. Becoming a Mom or Dad for the first time is tough. It's really tough. Through education and support I help parents ease into parenthood with less stress, less anxiety and more confidence.

What do you enjoy about working with new families?

My favorite part about working with new families is watching them transition into their new role as a Mom or Dad. Leaving a family feeling empowered and confident in themselves is such a joy and such a rewarding part of my work.

What is next for you? Are you preparing for a new certification or training event?

I am currently enrolled in the International Maternity and Parenting Institute completing my certificate in Maternity and Child Sleep Consulting. Additionally, I am completing my Infant Mental Health certification from the Infant Mental Health- Community Training Institute. Next up I will be working on my Happiest Baby on the Block certification.

What do you enjoy about being on the Hush Little Baby Team?

Having been on the team for 3.5 years my favorite part has been watching the team grow. This means many more families are able to receive postpartum, lactation, and educational support!

What do you enjoy outside of caring for newborns?

Outside of caring for newborns, I enjoy educating others on the proper care of newborns and the NCS profession. I co-founded the

Newborn Care Training Academy

in 2013 where we train others to become Newborn Care Specialists. I am fortunate enough to be able to travel around the country to host training's. I teach newborn care classes to parents locally, and have been invited to speak at many training's and conferences for professional nannies.

Share a fun fact!

I was raised in Traverse City, MI- the Cherry capital of the world!