Ashley Whitehead of Ashley Yvonne Photography is one of Tampa's premier newborn, birth, and maternity photographers. As a professional photographer for six years, she has been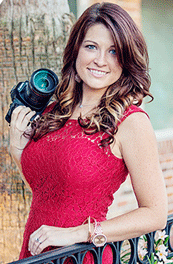 recognized locally and regionally for her unique, natural and fun photos of pregnant women as well as newborn babies.
Ashley offers local portrait sessions at her home studio in natural lighting as well as on location photography. With a style that encompasses a mixture of posed and lifestyle images, Ashley creates beautiful, unique portraits of families as they grow.
---
Tell us a little about yourself. Are you originally from the Tampa Bay area?
I'm originally from Virginia, but moved to Tampa 13 years ago. I married the most amazing man three years ago, Chris. I have two beautiful fur babies, Bella & Kirra. I absolutely adore children and have been called a Baby Whisperer since I was a teenager but have chosen not to have children myself. I love to travel so much that I have been to over 24 countries and plan to add three more this year with my visit to China, Singapore and Indonesia.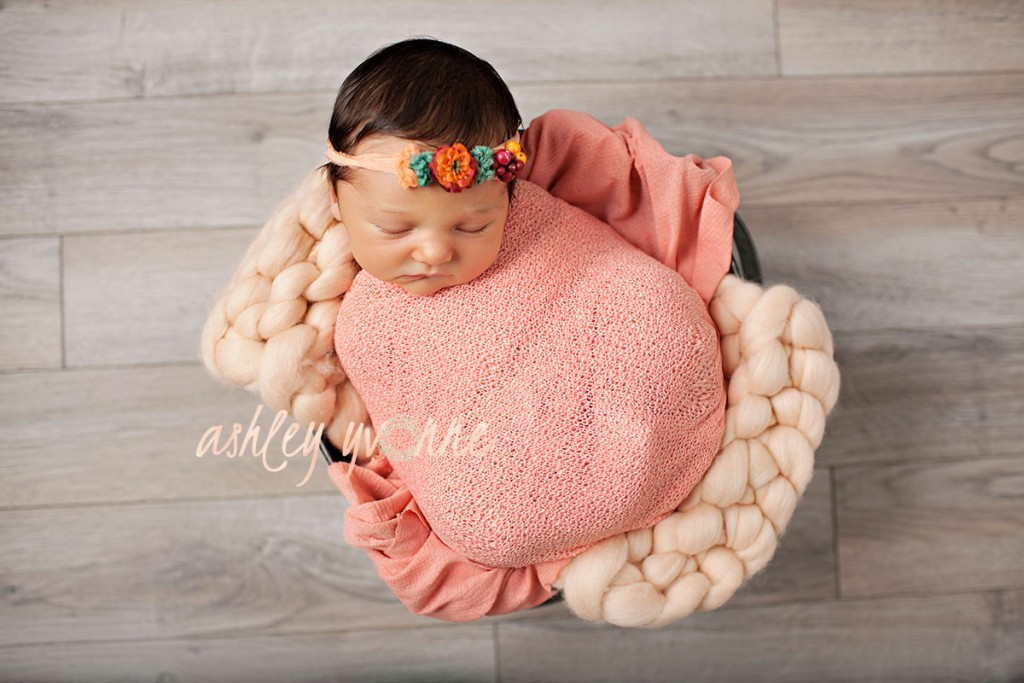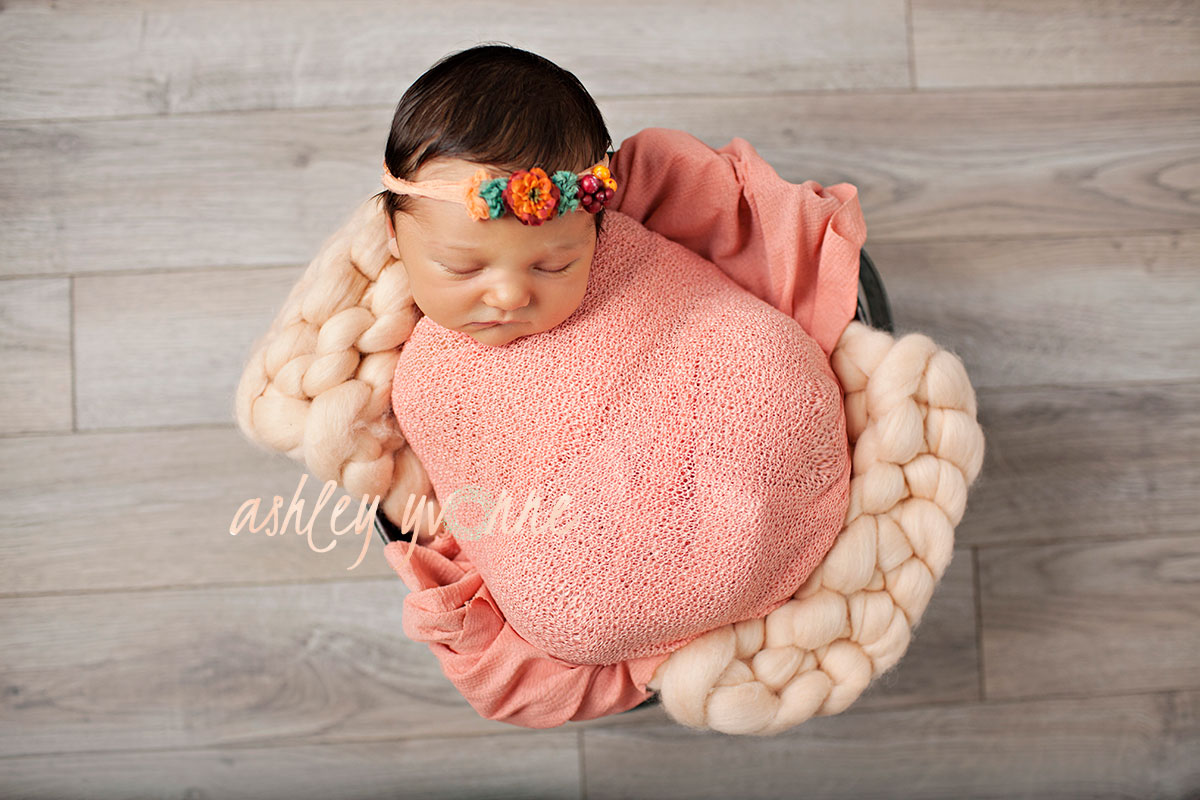 What inspired you to begin a career in newborn photography?
I was a Junior in High School signed up for the only photography class they had at the school. Of course, back then it was film. I did very well and in my Senior year I was approved for an Independent Photography class in which I excelled quickly and was asked to photograph one of the Art Teachers wedding. After the wedding, I quickly realized that's what I wanted to do and started asking around to second shoot. I officially started my own business in 2009. Since I started with weddings, I eventually had couples ask me to photograph their newborn babies. The first time I tried it, I wasn't in love with it but once I emerged myself in Workshops and research, and tried again, I fell in love and slowly made the switch over. I photograph Maternity, Birth and Newborns.
---
The birth videos you've created look amazing! How did that come about?
It was a happy accident. I photographed a good friend's birth and afterwards I knew I wanted to create something special for her and her husband. When I put it together, I didn't have the intention of making it a regular offering to my other families. But once it was on my site, it became something every family wanted. I really love it. It's a beautiful thing when parents call me to say they cried watching it. Even complete strangers to the parents cry so I know I really touched hearts with my videos. I'll continue it as long as it makes everyone happy.
What is the best thing a mom can do to prep her newborn for a photo shoot?
Every professional photographer has recommendations as to how to prepare for a sleepy newborn session. Always follow your photographer's recommendations as each has their own way of doing things. I personally, recommend feeding your newborn 2 hours prior to the session time and then feeding him/her as soon as you arrive to the photographer's studio. There are also many foods and beverages to stay away from the day before a session as well.
---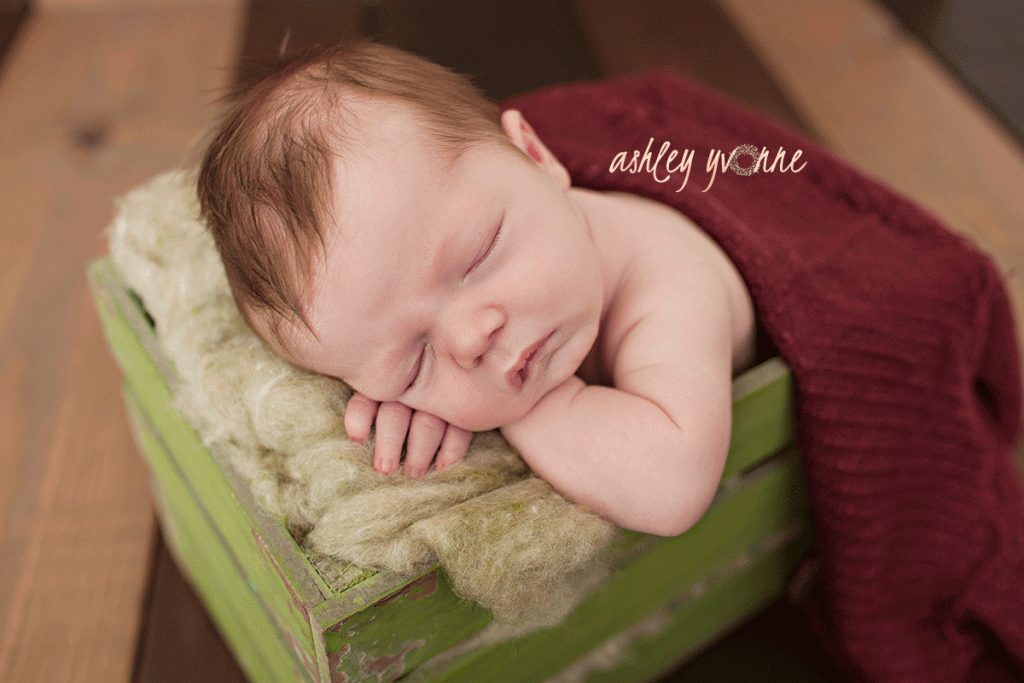 What do you love the most about being a newborn photographer?
I love that I can give beautiful artwork to parents of a newborn. It's the only time in their lives they'll be that small, that young and since they change every day, its nice to be able to re-visit that moment in time years down the road.
I see that you do both studio and on location photo shoots. Where are some of your favorite locations to shoot?
I don't know if I have a favorite location. I honestly love yummy light so I can pretty much find a beautiful location where ever we are. But I do love massive trees with sunlight poking through.
We also love your maternity photography! At what stage in the pregnancy would your recommend having maternity photographs taken?
Its always best to have your Maternity photos taken between 30-32 weeks. At this point moms are still comfortable and are happy to be photographed and have that perfect baby bump.