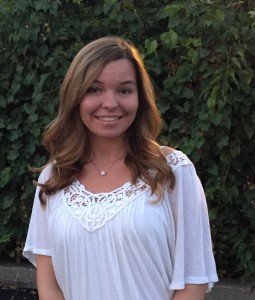 Where are you originally from and how did you get into the newborn care profession?
I was born and raised in Missouri, but moved to Massachusetts in 2007 which is where I discovered midwifery and doula care. I started in Midwifery school and that led me to Birth & PostPartum care. I then got certified to teach Childbirth Ed, Newborn care, Breastfeeding, and Infant Massage classes. I also became certified as a Yoga Therapist and body work so that all my specialties complimented each other. My doula clients became students and students became doula clients.
What is the greatest compliment you've ever received from a client?
As a birth doula I have had many clients say that I provided them an environment where they felt safe and comfortable with the knowledge to make their own educated decisions during their labor and birth of their baby. Ultimately, this is my goal for their birth. As for Postpartum clients, families have told me they feel much more confident going into parenthood with my assistance to guide them.
Do you specialize in a particular area of newborn care?
I have a lot of experience helping mothers breastfeed. I enjoy helping moms get to their breastfeeding goals and really enjoy working with families with multiples.
What do you enjoy about working with new families?
I love seeing a couple become parents. The energy is amazing! I love being there to answer any questions and share my knowledge and teach. Sometimes it's hard to provide that knowledge during overnight care since the parents are typically exhausted and ready for bed when I arrive (which is the whole point of overnight care). If possible, I love to do a mixture of day and night care for each client. This way I can give them any information they might need while they are awake enough to remember.
Tell us a little about your educational background. What degrees or certifications do you have?
I started out in Midwifery School in 2007. That led me to get certified as a Birth & PostPartum Doula as well as Childbirth & Lactation Educator and Infant Massage. I also became a Yoga Therapist specializing in injuries and Pre/PostNatal.
Let's talk newborns: what is your favorite part about caring for newborns?
I love seeing their personalities form and how strong for how little they are. Every baby is alike in so many ways but they also have their own cute movements. I had a client's baby always give a peace sign after nursing. It was so funny and always made us giggle during those night time feedings.
Have you ever had to overcome a unique challenge as a newborn care provider? How did you solve it?
I had a client with a baby with reflux, I worked with them until he was 8 months old. There are many natural ways to help with reflux and one of them being to incline them a bit. But being a baby that moved a lot, he would end up going in a decline position we had to get creative with the mattress and building something under it with pool noodles to make sure he stayed incline. He got over his reflux with natural remedies and never needed medicine and I learned a new technique going forward.
If there was one thing you wish everyone knew about newborn care specialists, what would it be?
I wish everyone knew how passionate newborn care specialists are about our jobs and how much we truly care for each baby. When clients have a challenge we are there for them to help them through it, and that includes issues that aren't even baby related. We aren't therapists, but we will listen and give advice if we feel it's wanted. Mothers need to be heard and they need support. We're here for that support, as women and as caregivers.
How would you characterize your approach to newborn care and working with new mothers?
First and foremost, I listen to the mother's needs and goals. If she says she wants to breastfeed for a year I am going to support her. If she says she wants to formula feed I am going to support her in a judgment free zone. I am there to give support and knowledge no matter the route they may choose.
What is next for you? Are you preparing for a new certification or training event?
I will always continue to take workshops and continue to learn. There is always something more to learn. I love that. I take at least 3 workshops a year.
What do you enjoy about being on the Hush Little Baby Team?
I love being surrounded by well trained and passionate women. I know if I need another team member to cover a shift, my client will always be in good hands.
What do you enjoy outside of caring for newborns?
I really enjoy seeing all the things D.C. has to offer with my boyfriend. I also love spending time at the dog park with our one year old puppy; Bonsai.
Share a fun fact about yourself!
I have a much younger sister sister! I was 13 when she was born so my parents had a built-in babysitter. Growing up, I would choose to babysit her instead of going out with friends and to this day no one has babysat her except me.