The excitement of #BumpDay has come and gone, but we truly hope the increased focus on healthy pregnancies is here to stay. The great news is that you don't have to wait until July 23 of next year to honor the spirit of #BumpDay. By contributing to any of these three charities, you can support mothers and newborns in need through this Bump Day movement. Check out the three charities of choice below:

High Risk Hope – Tampa, FL
High Risk Hope is a for purpose organization that provides support, encouragement, information and resources to women and families who are experiencing a high risk pregnancy resulting in hospital bed rest, potential premature birth and neonatal intensive care after delivery. One-hundred percent of online donations go directly to HRH programs.

Seton Home – San Antonio, TX
Seton Home is a residential facility that provides housing and supportive services for teens ages 12 – 17 who have been placed by Child Protective Services, and are also pregnant and/or parenting. Through the help of a team of counselors and therapists, the young families begin on their journey of healing. Seton Home fosters childbirth and parenting by providing a caring home, education, and support services necessary to transform the lives of pregnant and parenting teen mothers and their children.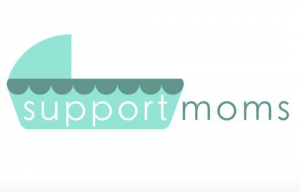 Support Moms DC
Support Moms empowers new moms by providing parental education and newborn necessities to help them care for their new baby. They aim to make a difference in their community by providing for the basic needs of babies and providing newborn care education for their families. Support Moms operates due to the kindness and generosity of donors in the DC-Maryland-Virginia Metro area and provides clothing and baby essentials and newborn care education to families in need.