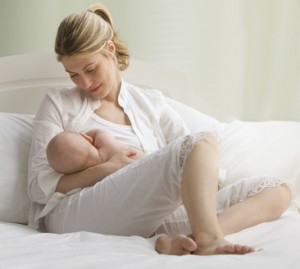 If you are currently breastfeeding, or hoping to breastfeed when your little one or ones arrive, stick around for today's blog. We'll be discussing local breastfeeding resources in the Washington, D.C. area. Find out more about breastfeeding classes for pre and post baby's arrival.
Before Baby Breastfeeding Classes
Stork specializes in childbirth education and is a great option for mothers and parents that would like to learn more about what to expect during childbirth and after the baby arrives. Each course is evidenced based and taught by a qualified medical professional ensuring you will receive instruction of the highest quality. Their breastfeeding classes are a great place to start for those who are planning to breastfeed. The breastfeeding classes are taught by Certified Lactation Counselor and HHLB team member, Brittany at their three locations in Falls Church,VA; Washington, DC; and Chevy Chase, MD.

Washington, D.C.
Breastfeeding Center on K Street in Washington, DC is an excellent resource in the area and are known for their outreach programs including lots of great free classes. Through Breastfeeding Outreach for Greater Washington, they serve as a Milk Depot providing breastmilk for preemies and hospitalized babies. They offer both in office and at home consultations and support for breastfeeding mothers.

Maryland
Metropolitan Breastfeeding is an IBCLC Care Award Winner for 2016 and offers an excellent lactation support program.  Dr. Kathleen McCue is a Nurse Practitioner with a PhD in lactation and is able to prescribe medication for mothers in her office if necessary. This can conveniently rule out a trip to both a lactation counselor and OBGYB..  Their main office is located in Bethesda, MD but they also have a second location in Frederick, MD and are able to make home visits for an additional fee.

Northern Virginia
Northern Virginia Lactation Consultants offers both pre- and postnatal classes and consultations mothers both at home and at their office in Gainesville, VA.  The offer services ranging from hypnobirthing to infant massage as well as relaxation and healing therapy. For those living in Northern Virginia, they are an excellent place to find assistance with breastfeeding.