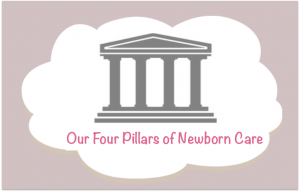 Professionalism
Caring for newborns is a great honor and our specialists treat it as such. That is why Hush Hush Little Baby maintains the highest standard of quality in the newborn care industry. We believe professionalism is more than just being on time with a professional appearance. To be considered as part of the Hush Hush Little Baby Team, all applicants must:
Submit a verifiable history of newborn care experience
Maintain Infant CPR/First Aid Certifications
Pass the HHLB Assessment Test with a score of 85% or higher
Maintain updated immunizations
Clear Federal & County background checks
Carry personal liability insurance
Be a Non-smoker
Hush Hush Little Baby also maintains superior quality through individual team member assessments and consistent client feedback. Our families deserve the best and this process ensures the best is what they get.
We also consider privacy to be a key component of professionalism. Our newborn care professionals understand the value of their client's privacy and back it up with a written agreement. All team members sign a non-disclosure agreement prior to care that ensures your privacy is secure.
Empowering Families
We're here to empower parents, not replace them. Our newborn care professionals enable families to be at their best, but nothing is a substitute for the care of a loving family. Through a dual approach of newborn care and support to the parent, we ensure families make a smooth transition into postpartum life.
Some of our families simply need a good night's sleep, while others utilize the full spectrum of services. Whatever you need, we're here to help the transition into life with a newborn as seamless as possible.
Families are busier than ever and don't always have a network of extended family members for support. The Hush Hush Little Baby team ensures our families have the time, energy, and support to continue doing what they love even after becoming parents.
Communication
Communication is essential for successful newborn care and our dedication to communication demonstrated from the moment you first contact our team. Whether it's an application for newborn care or a simple inquiry, our founder and CEO will promptly contact you to gauge your needs and answer any questions. After a caregiver is selected, the exchange of information continues between the caregiver, the parents, and Hush Hush Little Baby.
Our newborn care specialists base their care plans upon information from the client family and then provide nightly documentation of each feeding, changing, and sleep activity. This constant communication between the caregivers and parents is how our team has become, and continues to be, the top newborn care provider in the country.
Education
Hush Hush Little Baby has a culture of newborn education that is demonstrated through our continuing education initiatives as well as our enthusiasm to provide this knowledge to new families. We believe caregivers should educate families on the most recent information relevant to newborn care while prioritizing the power of a parent's intuition.
Through our partnership with the Newborn Care Training Academy, caregivers are provided with an opportunity to maintain and grow their newborn care knowledge. This is bolstered by quarterly guest speakers and training sessions where team members are briefed on the latest information and best practices in newborn care.