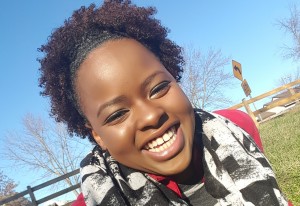 Where are you originally from and how did you get into the newborn care profession?
I am originally from Dallas, TX. Technically a small town named Wylie right outside of Dallas.I began newborn care in 2007, while working with school age kids at a private care center I would be asked to fill-in for the Infant teacher breaks. In a matter of weeks the 2 Infant teachers trained me & asked if I could be their full-time assistant in their room. Fast forward a few years later both Infant teachers resigned & left me the Infant room filled with 8 babies. Age ranging between 6 weeks & 6 months. That is how the journey began.
What is the greatest compliment you've ever received from a client?
The best compliment that I have received from a family is "You feel like part of the family," I'm adopted so the aspect of family has been hard at times but to know that I can easily fit into any family as a new family member allowed me to see that a "family" isn't who is born to you but who cares for you.
Do you specialize in a particular area of newborn care?
Currently I do EVERYTHING in newborn care, but I am looking to specialize in lactation with preemies. As well as postpartum doula work.
What do you enjoy about working with new families?
I enjoy seeing the different family dynamics & cultures. No two families are the same. You have single moms, first time moms, families of 6 siblings…There are so many different needs to be meet. So to go in and adapt to conquer them all is gratifying.
Tell us a little about your educational background. What degrees or certifications do you have?
I obtained an Early Education degree through the University of North Texas. I am also Newborn Care Certified, with more than 10 years of experience.
Let's talk newborns: what is your favorite part about caring for newborns?
The innocence. They are filled with love & ready to be loved and uniquely at the same time they are an empty vessels. You can teach a newborn anything by repetitive positive habits. They haven't yet been tainted by the world and that makes them the smartest on the planet. Plus a newborn smells so yummy!
Have you ever had to overcome a unique challenge as a newborn care provider? How did you solve it?
I was once told by the child care center director that I was too connected with the families and it made it hard when they grew into infants & had to move up to a different class…also my parents would come to me about center issues instead of the director. I refused to give my families/future families less of me. I solved that by leaving that profession and joining with Hush Hush Little Baby which allowed me to set up one on one connections with my families.
How long have you lived in the DC area and how did you arrive there?
I've lived in the DMV for almost 6 years. Shortly after college I came to visit my mother in Virginia and fell in love with the scenery compared to the flat land of Dallas. I returned to Dallas & found out I was pregnant. I also found out that my son had major Congenital Heart Defect. The best places to receive heart care was UCLA, INOVA Fairfax, or John Hopkins. I wanted my baby to receive the best care available also needed to be closer to my mother so I packed up and moved across country.
If there was one thing you wish everyone knew about newborn care specialists, what would it be?
It's a specialty. It is a special gift. Everyone can have a baby or be a mom but having the ability to connect with a newborn, to basically read their minds, automatically meet & attend to their needs is a special gift. As a night nanny we just "get" babies. They are comforted by our calming presence. We teach and educate.
How has being a mother impacted your career caring for newborns?
I don't know if being a mother has really impacted my care for newborns since I was caring for newborns before I became a mom. Yes I am able to empathize with my clients in experiencing sleep deprivation or having an emergency c-section. Even knowing more about an infant with health issues or having a stint in the NICU. In all actuality though, that just helps me connect more with mom's. Being a Newborn care provider is having the skills embedded in me before I became a mother.
How would you characterize your approach to newborn care and working with new mothers?
It is LOVE. Giving an ample amount of love to the family. I believe any amount of love given improves care for the newborn & for the family. On top of the education we provide, sometimes just being an extra piece of love for them is life changing.
What is next for you? Are you preparing for a new certification or training event?
YES, my favorite question! What is next for me extends far. I believe if you are not continuing education in some way you have settled. I am now looking to become a CLC also getting certified in Birth/Postpartum Doula work. Then the end goal is to become a Board Certified Midwife & open a holistic birthing center.
What do you enjoy about being on the Hush Little Baby Team?
I enjoy the TEAM, knowing that I work with other beautiful, educated women who I could depend on to ask questions if needed. They are a great support system of like mind.
What do you enjoy outside of caring for newborns?
I love to network, professionally and socially. I believe in the 6 degrees of separation. A personal goal in my life is to talk to everyone I meet. The more you know, the more you'll grow.
Share a fun fact about yourself!
I named my son Aston Martin (first & last name).  I have the coolest kid ever, it's through him I've learned the extreme details of the heart & mind.
Tangela is a Night Nanny providing overnight and temporary day time in the Washington, D.C. area. See her team member page, here.