Those of you who know me understand I'm a bit obsessed with baby gear. While my baby is now a toddler, as a newborn care specialist I still get to work with newborns and check out all the incredible new products. However, there's one product that seems to give new parents the most trouble – the baby carrier! Baby carriers provide a practical and convenient way to go about your day while keeping your baby close. They even facilitate parent-baby bonding!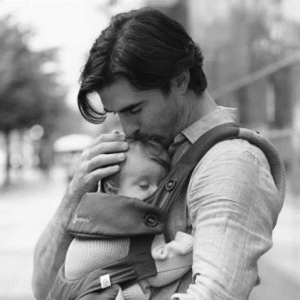 The only complaint I tend to hear is that there are simply too many options. Some parents may find all the options to be frustrating, but it's important to embrace the fact that there's really a perfect baby carrier for every baby, budget and body-type.
Fortunately, our friends at The Baby Cubby have figured this all out for us! They created an all-encompassing guide that provides advice for purchasing the baby carrier that suites your lifestyle. The Baby Cubby team analyzed every type of baby carrier in painstaking detail to provide the pros and cons of each design. They even analyze factors such as durability and ease of use. Have you ever wondered why it's important for baby wraps to be made of 100% Oeko-Tek certified fabric? These folks actually know why and explain it all so even baby-wearing newbies can understand.

While all baby carrier types have their advantages, If I was to only pick one, it would have to be the versatile soft carrier. The shoulder pads and easy to adjust straps provide the most comfortable means of baby-wearing for extended periods of time. Plus, the many designs make our carrier fashionable for be me and my husband. Baby wearing is a great way for fathers to bond with their babies, so ensure you get one that he's comfortable wearing!
If you're in the market for a new baby carrier or you're like me and simply love newborn gear, be sure to check out The Baby Cubby and their must-read guide to baby carriers! It truly provides a one-stop-shop for everything you need to know about baby-carriers.