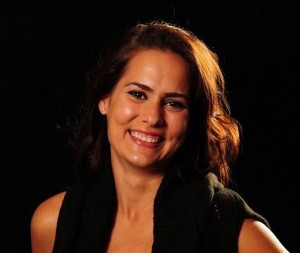 Where are you originally from and how did you get into the newborn care specialist profession?
I was born and raised in Romania. I moved to Jacksonville, FL in 2009 where I started working as a nanny. In 2014 I decided to follow my passion and I became a certified newborn care specialist.
What is the greatest compliment you've ever received from a client?
One of my past clients asked if I could live with them forever. Actually they all tend to ask this question sooner or later in the contract.
Do you specialize in a particular area of newborn care?
I work mostly nights with emphasize on sleep training. I usually have the babies sleeping through the night by the end of my 10-12 week contracts.
What do you enjoy about working with new families?
Being able to offer support and guidance to the new parents when they need it the most and giving them the opportunity to enjoy their new baby without feeling stressed and overwhelmed.
Tell us a little about your educational background. What degrees or certifications do you have?
I have a bachelor's degree in economics. I am also a certified newborn care specialist, trained by the Newborn Care Training Academy.
Let's talk newborns: what is your favorite part about caring for newborns?
Working as a nanny I always enjoyed the newborn stage the most. Watching the babies grow and develop is so rewarding.
Have you ever had to overcome a unique challenge as a newborn care provider? How did you solve it?
My first official job as a newborn care specialist was with preemie twins on apnea monitors. It was extremely challenging because I didn't have any experience with twins or premature babies at the time. I was trained for it but I had never seen or held such a fragile baby before. Feedings were challenging because they couldn't always coordinate their breathe-suck pattern and sometimes they would forget to breathe altogether causing the apnea monitors to go off. I did not let the lack of hands-on experience influence my work. I did my best and according to my client I did a wonderful job.
How long have you lived in the DC area and how did you arrive there?
I do not currently live in the DC area but I enjoy traveling for short-term contracts.
If there was one thing you wish everyone knew about newborn care specialists, what would it be?
I wish everyone knew that hiring a newborn care specialist isn't a luxury service only for the rich and famous.
How has being a mother impacted your career caring for newborns?
I think becoming a mother made me a lot more sensitive and compassionate towards my clients. I can completely understand now what postpartum mothers go through and how important having the right support is.
How would you characterize your approach to newborn care and working with new mothers?
I like to 'read' my clients and follow my instinct. There are no two families alike so I like to be flexible and accommodate the needs of each and every family. Some clients are more rigid than others, some mothers need someone to talk to in the middle of the night during the nursing sessions, others prefer to be alone and quiet. My job is to be there for them and make them feel comfortable.
What is next for you? Are you preparing for a new certification or training event?
I am preparing for the CLC (certified lactation counselor) training this fall. I am very passionate about breastfeeding and I am very excited to learn everything about supporting a new mother through this journey.
What do you enjoy about being on the Hush Little Baby Team?
I have a lot of respect and appreciation towards Haleigh and Brittany. I always received a lot of support and guidance from them and they helped me have a very smooth start in my career as a newborn care specialist.
What do you enjoy outside of caring for newborns?
I enjoy traveling. I am always curious to see new places and meet new people.
Share a fun fact about yourself!
I am a foodie and I enjoy cooking. I love good food and I am always on the lookout for new, good places to eat at.